Currently Training For:
Dopey Challenge 2018 - Walt Disney World
Rock n Roll New Orleans Half Marathon 2018 - New Orleans, LA
Warrior Nation 5K
Contraband Days 5 Miler

Saturday
- 6 miles
Sunday -
Rest Day
Monday -
3 miles
Tuesday
- Physical Therapy Routine - Squats and Core Work
Wednesday
- 3 miles
Thursday
- Rest Day
Friday
- Physical Therapy Routine - Squats and Core Work
The spring weather finally decided to cooperate this week (somewhat). Although the temps have been cool every morning, it definitely warms up by the afternoon! This kind of weather can stick around as long as it would like!
With that being said, I definitely made sure to take advantage of the weather this week and make my way outside for several runs!
On Saturday, I had the opportunity to run solo (minus the stroller) and it felt great. I've really been working on my running form and I could tell a difference with this run.
My goal was to stay beneath 10 minute miles - mission accomplished!
On Monday, our whole crew joined us for a 3 miler around the neighborhood! The walk went by so fast - it hardly seemed like 3 miles at all!
Our church schedule has also changed up a little bit due to CRAZY construction over here, so I've had the past few Wednesday nights with nothing to do. It's been amazing and definitely helped with getting that extra week day run in!
A 3 mile run is just what I did on Wednesday afternoon and you can see the aftermath of my run in my arms! Those cups were not for me, they were definitely for my little tag along!
A few other non-running happenings took place this week!
On Saturday, Jason surprised me with a super fun gift! I love it!!
Picture day was also this week and I was super excited to dress my little guy in my favorite outfit in his closet! Hah! Even though I didn't have a girl, I still love to accessorize him (for now, while he lets me)...
Pixie was groomed this week and came home all refreshed and pretty!
Last but not least, we tried out this new place called Louisiana Reaulx. It's basically ice cream that starts out as a liquid, is poured onto a frozen stone, mashed together until it's frozen, then "rolled" up into a cup. There's video on my insta-stories (for now) so
head over there
to check it out if you're interested in seeing the process - it really is super neat!
That's all for me this week! I plan on running a 6 miler this weekend but it'll probably be with the little dude so we shall see how that goes! Other than that, I hear it's supposed to be another rainy one.
Have a great weekend, y'all! :)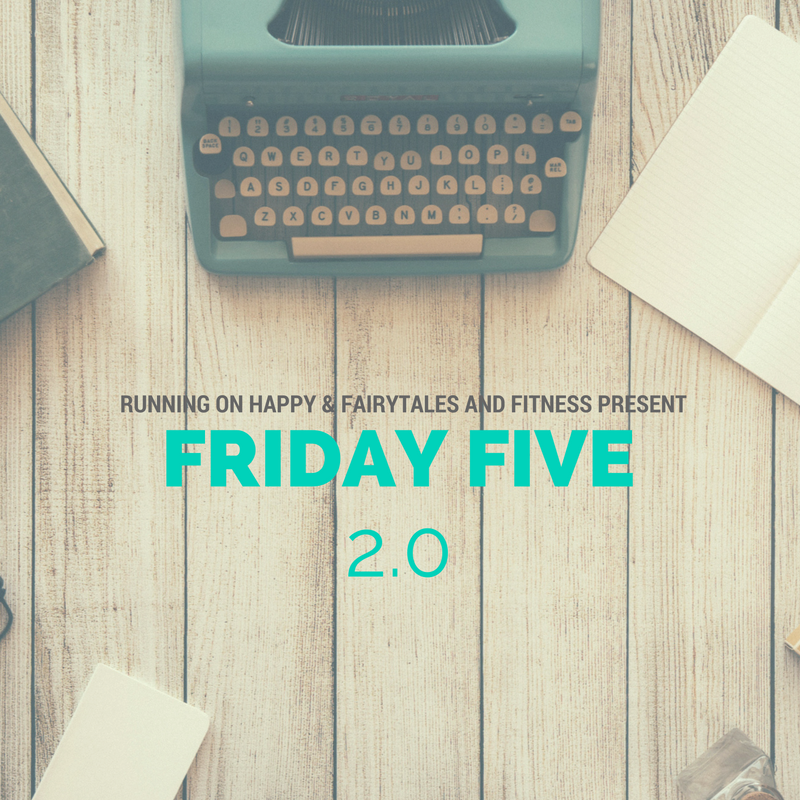 It's FRIDAY!