Today's Fitness Friday and lack of running is brought to you by my knee – my right knee to be exact. After discussing my situation a few weeks ago with my orthopedic massage therapist and evaluating the knee on my own, I think I've discovered my problem – Quadriceps Tendonitis (or Irritation/Inflammation). Whatever it is, I'm pretty sure that my quadriceps tendon hates me.
I ran 2 miles on Monday (boy did it feel good to run again), but towards the end of the run, my knee began bothering me. The pain began at the top of my kneecap and stayed that way for a while, then it slowly moved to my ITBand. I foam rolled and iced once I got home and everything was fine after that.
Let me clarify when I say pain – it's not excruciating pain like I had with my left ITBand during the
Houston Half Marathon
. This pain was more of an ache that let me know something wasn't right. Ok, carry on.
On Wednesday, I attempted another 2 mile run. The pain didn't seem as bad, but my overactive wishful thinking imagination might have taken over at that point. Who knows. I did notice something different after this run, however. The top of my knee was and still is tender to touch. Hmmm…
I began a little research and that's how I made my determination on quadriceps tendonitis/irritation/inflammation. I've been icing my knee and foam rolling, doing PT exercises (various forms of squats/lunges, etc), and…boo…resting my knee.
At the moment, I've decided to give my knee a few weeks and see where I end up! Dumbo Double Dare will be here before I know it, I gotta take care of this so I can heal up!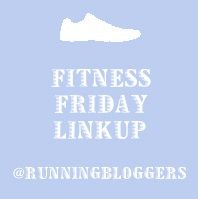 A recap of my week:

Saturday
– No long workout – spent the weekend in New Orleans with friends

Sunday
– No workout – again, we spent the weekend in New Orleans with friends
Monday
– 2 mile run and Jillian Michaels Ripped in 30 Week 1

Tuesday
– PT exercises and Jillian Michaels Ripped in 30 Week 1
Wednesday
– 2 mile run and PT exercises
Thursday
– Rest Day
Friday
– I have a date with my backyard today! I'm going to begin staining our wood deck and possibly a little bit of landscaping.
I discovered something new this week!
Wholly Guacamole!!
Oh my goodness it's SO good! I tried the Classic Guacamole which was packaged into little 100 calorie packs! SO cute!
I've continued on my smoothie-for-breakfast kick! This one was almond butter, banana, unsweetened cocoa, and honey! SO good! I'll share a few of my recipes soon!
This week has been SO busy at work! It's
Relay for Life
week and tonight is our big event!
Our team is selling bottled water and mustache straws as a fundraiser! I have to admit, I'm a little nervous! This event draws around 2,500 people – and I have to speak at opening ceremonies. Eeeekk! I know it will go well, I'm just a little nervous.
A few additional things happened this week – for one, the administrator of our hospital showed my
mud run video
recap to the ENTIRE leadership team. He wants more people involved with our hospital team next year and he wants the leaders to get their employees excited about the race. I have to admit – when I found out, I was kind of embarrassed but flattered at the same time!
Also, we shot a commercial for our hospital today and guess who was asked to be in it?! Me! I'm in a group shot that will probably only last 2 seconds of the commercial, but I cannot wait to see it! We had so much fun today!
I hope you have a wonderful weekend! The weather has been gorgeous here lately! I'm hoping it carries over into the weekend!
What did you do for fitness this week?