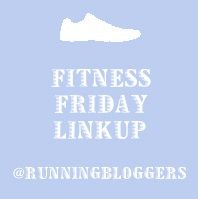 Can you believe it's already May?!
Sorry…I just had to!
We discussed options of a skilled nursing facility with my grandfather today and his response was too funny. He said "Ah well. I'll spend a month here, a month there….I'll be home for Christmas!"
Due to my grandfather having surgery and resting my ITBand, I haven't run since Saturday's 5K – but I
have
found ways to fit a few workouts in!
Saturday
–
Run for Others 5K

Sunday
– Walked the dogs, 2 miles
Monday
– Biggest Loser Power X-Train and Ab Blast x 35 minutes before work

Tuesday
– Jillian Michaels Shred it with Weights – Kettlebell workout before work. I upped my kettlebell weight by 5 pounds.

Wednesday
– No workout

Thursday
– 30 minute Yoga routine before work
Friday
– I plan on walking my dogs in the afternoon, poor babies need to walk. Might even take a bike ride!
I definitely miss running, but I will continue to take it easy for a few weeks.
Our plans for Saturday night include a birthday party for a girl from our church. She's turning 18 years old – hard to believe since I've taught for years in Wednesday night classes. She recently went to Disney for the first time and fell in love (hello! who wouldn't?!) so can you guess the theme of her 18th birthday party? She requested that everyone dress up as a character! I am working on putting together our costumes and I hope they come out….I'll share as soon as I have them finished!
What's on tap for your weekend? Hope you have a great one!!