It's Fitness Friday yet again! Weren't we just here? This week has flown by!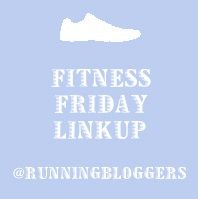 Here's a look at this past week:
Currently training for: Dumbo Double Dare – August 31/September 1st, Disneyland, CA

Saturday
– 10 mile run with my
running group
Sunday
– Rest Day
Monday
– 4 miles – felt a twinge in my right thigh so I took it slow and iced after
Tuesday
– Rest Day – still felt a twinge, continued icing
Wednesday
– 3 mile run before work – twinge gone! Yay!
Thursday
– 4 mile run with Katie
Friday
– Rest Day before long run Saturday
I had a great 10 mile run on Saturday despite the heat/humidity. I made a goal of staying beneath a 10 minute pace and I couldn't believe I did it!
Yesterday, I met up with Katie for a run after work. Katie signed with our local college's track team and needed someone to run her endurance run with her. Of course I obliged! Running with a long time pal vs running alone? Hello!
We had a great run and I really enjoyed the company! :0)
I took her by my favorite home along the lake. Seriously, if I could pick ANY home in my town to live in, it would be this one.
Guess it doesn't help that this home has a cute little water fountain for humans and dogs across the street :0)
I had a great week and really enjoyed my training runs, despite the funky twinge. Thankfully after ice and a rest day, my thigh felt much better!
Hope you had a great week, too! What was your favorite moment this week?