Happy soon-to-be weekend….it's time for another Fitness Friday!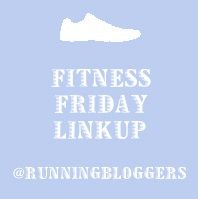 Here's a look at this past week:
Currently training for: Dumbo Double Dare – August 31/September 1st, Disneyland, CA

Saturday
– 6 mile run with the running group
Sunday
– Rest Day
Monday
– Yard work ALL afternoon – I sure worked up a sweat!
Tuesday
– 3 mile run before work
Wednesday
– 2 mile run before work
Thursday
– Rest Day
Friday
– 5 mile run after work
I'm well underway with training for Dumbo and I couldn't be more excited! The initial sign up for our running group's Fall Marathon season was this past Saturday. After discussing the rapidly approaching time frame with my coach, we figured out a plan for Dumbo and I received a training schedule.
Saturday is a scheduled 10 mile long run and I'm looking forward to hanging out and seeing my running buddies again!
Saturday after our run, we celebrated Heather's birthday with her. We had balloons, party hats, gifts, and chocolate covered strawberries!
Hope everyone had a great week! If you run with a running group, how do you celebrate birthdays?

------------------------------------------------

Don't forget about my Pixie Power Giveaway going on right now! You could win a shirt similar to the pink one I'm wearing in the photos above! Giveaway ends Tuesday. Good luck!