Another week has come and gone! Yay for Friday and the weekend!
First things first, not Fitness Friday related….stick with me here….
Last night, the company I work for held it's Annual Associate Awards Banquet and I received a certificate for being a Service Team Leader in 2012. The banquet was very nice and was held at a local Country Club. It was fun socializing with fellow co-workers, too!
This is my work twin. :0) Our patient's always get us mixed up!
Ok moving on…back to Fitness Friday!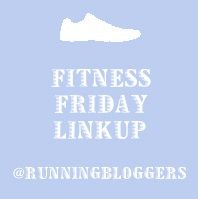 Here's how my week looked:
Saturday
– 8 mile run with Heather

Sunday
– Rest Day
Monday
– Didn't feel well, stayed home from work; no exercise

Tuesday
– 4 mile run

Wednesday
– 25 minute Biggest Loser workout

Thursday
– 3 mile treadmill run before work

Friday
– 30 minute Biggest Loser Workout before work
And here's a few pictures from my week:
My poor Minnie Mouse flag was blown away in the crazy wind on Tuesday afternoon. I made it my mission during Tuesday afternoon's run to find her!
I found her in a ditch down the road covered in green slime. Sad times for Minnie! :0(
I'm really enjoying my
Balega
socks more and more! If you haven't tried these yet, I highly recommend them! I'm in love! :0)
Our team's
Relay for Life
Silent Auction is going on this week. We set our goal high this year and are hoping to reach it. We have over 200 items up for bidding! So far so good! The Auction ends today at noon!
Thursday morning stormed in like crazy but by Thursday afternoon, there wasn't a cloud in the sky. Crazy how quickly the weather can change. It really turned into a beautiful day! :0)
Side note, I blogged every day this week (except Saturday/Sunday)! It's shocking because I never thought I'd have that much to talk about! :0)
I hope you are having a great Friday! What did you do to stay fit this week?