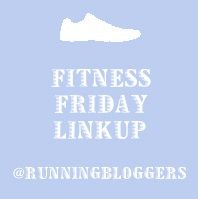 Here's how my week looked:

Saturday
– 3.5 mile mud run –
ReALLIEty Challenge

Sunday
– Rest Day
Monday
– 4.5 mile
track workout

Tuesday
– 4.09 mile
run for Boston

Wednesday
– 25 minute Biggest Loser workout

Thursday
– Rest Day
Friday
– Hoping for a long run after work
Yesterday, a patient we had not seen in a while called our office. He called specifically to check on me! I asked why and he wanted to make sure everything was ok and I wasn't harmed in Boston! Instead of me calling to check on him, he was calling to check on me! It really warmed my heart and made me smile. We have the best patients, ever!
A few pictures from my week:

I tried something new at McAlister's on Sunday – 1/2 sweet tea, 1/2 lemonade! It was delicious but will not take the place of my beloved sweet tea in my heart! :0)
This awesome RunnerBox arrived at my doorstep this week and I cannot wait to dig in! Review to come soon!
I won a giveaway this week, too! I entered a photography DSLR Basics class giveaway from
A Royal Daughter
via
The Influence Network
and I won! The class was held on Tuesday night, was presented by Monica, and it was AMAZING! Monica was incredibly down to earth and spoke on an amateur level. She reviewed the basics of DSLR photography and I learned SO much from her! I'm looking forward to trying out her tips/techniques soon!
This week, I also began the process of pressure washing the deck in our backyard for re-staining. I have big ideas for my backyard area and can't wait to see the finished product!
Last but not least, Madalynn says hi and really enjoys when I give her extra large-sized treats!
Have a fabulous weekend!! What are your weekend plans? I have another busy one and can't wait to share my adventures with you! :0)