Grandfather update
: I took my grandfather to an oncologist yesterday to hear his opinion. Until yesterday, I had not yet read the pathology report. Good news, the report returned that the mass is a Tubular Adenoma which is benign (not cancer). Thank goodness. If it was cancerous, my main concern was leaving it in there to spread. Now, that's one less thing to worry about! Since he's opting not to have surgery to remove this benign tumor, it will more than likely still cause him problems in the future (bleeding, etc), but for now those problems should remain fixable. Thank you again for all the prayers!! God is awesome! :0)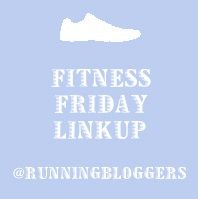 It's June! Yay for a new month – that means we are getting closer and closer to Dumbo Double Dare, then Christmas will be here before we know it! Disney and Christmas…doesn't take much! :0)
This week was a little more productive for me fitness wise and I am very happy with my progress!
Saturday
– 6 mile bike ride with a friend

Sunday
– Rest Day
Monday
– Jillian Michaels Ripped in 30 Week #2 and 2 mile walk with Jason

Tuesday
– Jillian Michaels Ripped in 30 Week #2 and 4 mile bike ride with Jason
Wednesday
– National Running Day! 2 mile run/walk!

Thursday
– 10 mile (hard) bike ride
Friday
– Jillian Michaels Ripped in 30 Week #2
I have a massage planned for this afternoon so I'm going to relax, enjoy it, and not push myself too hard today! :0)
I know I told you guys that my running group had a run and ice cream social planned for yesterday evening – well, rain blew through and ruined our plans! :0( I still managed to squeeze a 10 mile bike ride in between rain showers, then I enjoyed a little banana split from sonic! :0) Hey, I was promised ice cream and it didn't happen! No ice cream = unhappy Karen!
Louisiana and Gulf Coast runners, the Color in Motion 5k is barreling into Baton Rouge to throw a crazy colorful 5k race the morning of June 29th! That's just a few short weeks away!
Runners in this kaleidoscopic event will run, jog, swagger, dance, and sashay their way through Central City. Starting in white (be it a tee shirt and shorts, football jerseys, or a wedding dress), participants gradually transform into a moving Technicolor blur as they get color blasted at stations located at every kilometer mark of the run.
The race is not timed or limited to just athletes—everyone of every age and level of fitness is invited to be active, social, and have a great time painting the town.
At the end of the race, participants can attend the "Color Bash" post-race party with music, dancing, and one last color blast.
Color in Motion 5k
is not an event limited to the Baton Rouge area, it's happening all over the country, and at every location it teams up with a local charity to raise both funds and awareness.
For the race in Capital City,
Color in Motion 5k
is working with the Central Community School System to create a community bike/walk path.
I think it's awesome that they give back to an worthy cause in each city they visit!
Want to take part in this great event?
The Color in Motion 5K is offering readers of Just Me & My Running Shoes a race discount! Simply enter the code: RUNNINGSHOES (in all caps) at checkout to receive 10% off your entry fee!
Also check them out on:
Facebook:
https://www.facebook.com/colorinmotion5k
Twitter:
http://twitter.com/colorinmotion5k/
How was your week? Do you get grumpy when promised something and it doesn't happen? Have you ever run a color-type run in the past?
Have a fabulous weekend!