Happy First Day of Summer!! If you are out and about this weekend, I hope you remember to wear your
sunscreen
! :0)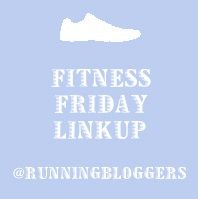 Here's how my week looked:
Saturday
– 6 mile run with Kelli
Sunday
– Rest Day; Squats, Lunges, and leg exercises
Monday
– 3 mile run before work
Tuesday
– 4 mile run before work
Wednesday
– Rest Day
Thursday
– Squats, Lunges, and leg exercises (I had planned on running but my grandfather is back in the hospital…it's just one thing after another).
Friday
– Hoping to make up Thursday's run sometime after work
This weekend, I have very few plans (yay)! I'm going to run with my friends on Saturday morning. I also have plans to watch Safe Haven sometime this weekend.
Also, I picked up my Kindle again (thanks to my fabulous new cover that I LOVE) and am having a hard time putting it down. There's nothing like getting yourself lost in a good book. I'm a huge book nerd and always have been so when I get involved in a book, I find it hard to tear myself away from it!
Paisley meets Pink is my absolute favorite Vera print.
Yesterday, a classmate's mother passed away. I attended a very small private high school and we were all very close and knew each other's families very well. Her mother was young and had cancer. Absolutely breaks my heart.
Also, my grandfather is back in the hospital due to infection in the surgical site of his toe. It does NOT look good to me at all and after lengthy discussion with the primary physician yesterday, it doesn't sound as if there's much hope for his leg. :0( My poor grandfather has had one setback after another. His only desire was to get better so he could go home and now I'm not sure how realistic that request will be anymore. Our bodies are an amazing thing. During his time at the care facility, I've seen Alzheimer's patients who are not with it at all in their mind, but are able to walk around on their own and complete normal activities of everyday life. On the other hand, my grandfather is completely with it in his mind, but his body is failing him. Breaks my heart to see such things. So sad.
OK I did not intend for this Fitness Friday post to turn into such doom and gloom!
Regardless of the situation, we should be grateful for each day that is given to us, for we never know when it will be our last!
My thoughts yesterday are what prompted this post on Facebook:

So there you have it…enjoy each day because each day in itself is a gift! :0) Have a fabulous weekend!!