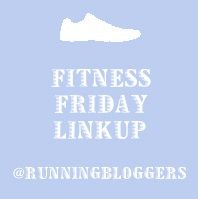 Happy Good Friday! If you have today off work, I hope you are enjoying your day! I have a lot of things planned for this weekend and can't wait to get started! This is my first ever Fitness Friday post and even though I didn't work out a lot, I still had a great week!
On Wednesday after work, I ran a 4 mile loop around the lake. Even though it was cold and windy, I still really enjoyed the run. I took my normal lake route, then decided to be nosey and check out a new developmental area around the corner. To my shock, there's a brand new sidewalk in front of the development! YAY!
I also tried out my new
Balega
socks and I'm in love!! Can't believe I just discovered these socks!
Yesterday, I did something I haven't done in a LONG time.
A workout DVD.
You see, I got off work early yesterday afternoon, was home alone with nothing to do, and both of these videos still had the packaging on them – sounded like the perfect opportunity to me!
Prior to yesterday, I hadn't worked out with the Biggest Loser/Bob/Dolvett before so I was interested to see what these videos were all about!
I chose the Power X-Train DVD and I loved it! The video is broken up into 5 segments: a 5 minute warm up and a 5 minute cool down, then three different 15 minute segments. I did the warmup and two of the 15 minute segments (one with Bob and one with Dolvett).
One thing I learned from this video – Bob loves squats. Can we say ouch? (A good ouch, of course!)
I had a feeling I would feel sore/achy when I got out of bed on Friday morning and I was right! Soreness doesn't bother me – I actually like to feel sore every once in a while! It's like a feeling of accomplishment to me – like I worked hard and my body wants me to know it. :0)
After the workout, I laced up my new shoes from
Teva
and took the doggies on a walk. Full review on these shoes to come soon!
The puppies were SO excited to walk – it was a gorgeous afternoon and we couldn't pass up the opportunity!
With the beautiful weather comes blooming azalea bushes and when these are in bloom, it means Spring is here!
I had great afternoon and really enjoyed spending time with my babies!
For dinner, Jason and I ate at O'Charleys and had dessert at Yogurt Mountain. I noticed a new flavor combination on the wall – Maple Bacon. The yogurt itself tasted like maple syrup, but bacon bits were a new topping option to go with it! This flavor combination reminded me of our recent Easter production (Life, Death, and Two Strips of Bacon). The waitresses at the diner tried to get customers to order odd combinations of food and the best one in the script was Maple Syrup on Meatloaf!
So when I saw this new flavor, I had to laugh! Good times!! :0)
I also plan to run on Saturday morning with my running group. Since it's Easter, we have cute bunny ears to wear and I hear talk of an Easter Egg hunt with lots of running related prizes! Looking forward to it!
Know what else happens this weekend?!
OPENING DAY of Baseball season!!!
I'm so excited its back! I've been watching Spring Training games lately (something I never do) and it looks like its going to be a great season! Now to decide who to cheer for…hmm…
Anyway, I hope you are having a great start to your Easter Weekend! Remember the true reason we celebrate!
Source: Google Images